By Detector |
12 December 2012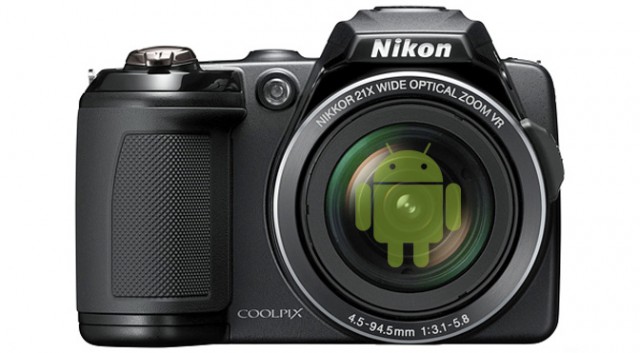 Based in Tokyo, Japan, Nikon is one of the world's largest manufacturers of photographic equipment and related accessories. Adding to its wide array of cameras and photographic equipments, Nikon recently unveiled the 'S800c' Android-powered point and shoot camera. In the outside the Nikon S800c seems to have all the ingredients to make it a really good camera. But let's analyze the specifications of the Nikon S800c to gain more insight about the point and shoot camera.
Design
On the first look, the camera does not appear too different from other S-series of Nikon. The only difference is the case that is made of plastic instead of the leather. Tilt it around and you will feel a nice responsive OLED touch screen measuring 3.5 inch. There are 3 buttons below for the Menu, Home and Return function. It appears to be like a smartphone rather than a complete camera.
On turning the camera on, you see a typical camera interface designed for touch navigation. The Menu button takes you to the settings of the camera features. The Menu button like a typical Android phone takes you to the Android home screen along with many shortcuts to start apps including 'Shooting' and 'Play'. Camera functions are accessed using Nikon's camera interface like Android app.
Operating system
The camera runs on Android's 2.3.3 Gingerbread (released by Android in Feb 2011). For those that are already using Android 4.0 or newer versions, the operating system of S800C might feel outdated. On the other side, the operating system is easy to use with and you can accomplish many things that you desire like adding short cuts and widgets for your choice of apps, adding email accounts and store account information thanks to the full on-screen keyboard.
Other Notable Features
The camera can get up to 140 shots per change and you can use functions like GPS, Wi-Fi, playing games and streaming music. The battery is removable for replacement and the charger is USB compatible. There are two auto modes in the camera. The Scene Auto Selector mode automatically adjusts settings based on 6 common scene factors. Then there is the regular Auto Mode or the Program Mode (as they call it in other cameras). This mode is capable of handling aperture settings and shutter speeds and also other adjustments like white balance and ISO.
To add to the list of features, there are seventeen scene modes like Portrait and Landscape and other modes for adjusting backlit subjects and panorama photos as well as handheld night shots. An independent Special Effects mode offers creative options. The playback menu offers special scenes like filtering the playback with options like fish eye, toy camera look and the extras offered by other Android apps.
One of the biggest benefits of having an Android-powered device is the large number of sharing and photo apps available in the Android app store. But as far as the camera model is concerned, this is a wonderful point shoot camera from Nikon that is sure to delight you.
Author of this article:
Carlene Masker is a technology enthusiast who is fond of writing helpful tips and fresh tidbits of information about the different fields in technology and innovation. She is currently working with Telco Services where you can find the latest information on Verizon FiOS deals.
Tags | Android, Digital Camera, Nikon, Nikon S800c, Photography, Shooting' and 'Play