By Detector |
21 March 2013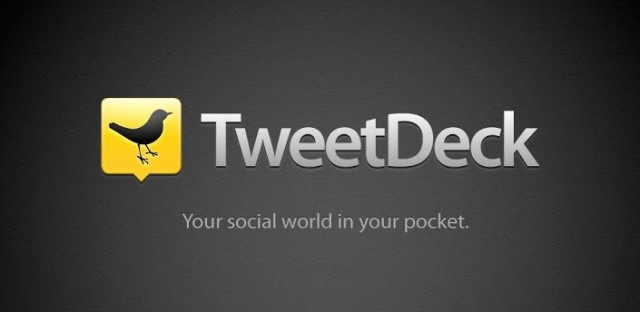 Twitter is calling off their support for TweetDeck. People have been loving and using TweetDeck apps a lot to manage their Twitter account. When TweetDeck was about to step down from the stage, Twitter gave its hand and took it over. They didn't stop with just that but went ahead and made new and exciting changes to the app. There were new features introduced and apps were developed for new platforms. TweetDeck really had a good time since Twitter took over and last October, there were many new features introduced, including the personalization options and such other enhancements.
This increased the number of users TweetDeck had and many more people started using it when it was introduced for different platforms like Android, iOS, and so on. As they were supporting TweetDeck for all these platforms, they have also been developing new ways of improving it. Now Twitter is withdrawing support for TweetDeck. They are developing a new app that is going to be integrated with Chrome. They informed us about this as early as October 2012 and now they are withdrawing support for TweetDeck as announced earlier.
Twitter said in an announcement that they are focused on developing an app that will integrate with most of the modern browsers and have many helpful features. The new feature rich app will include search features, auto-complete tool, and a feature that updates your Twitter stream automatically so that the most recent Tweets stay on the top, and so on. It will also have a new look and feel besides having an option to notify you when you have a new Tweet to read or when someone mentions you. Though these are being developed, the TweetDeck team still has positions to be filled and they are hiring.
The withdrawal of support for TweetDeck app for mobile doesn't mean that the team has gone completely idle. They are still active and in fact they are hiring more people for the development of the new app that will integrate with the modern browsers. Twitter has also announced that users might experience service outage even before the date mentioned because they are testing the new API. This is nothing to worry about because we are just going to get a new app which has better capabilities than the app that is currently being used.
The list of apps that are going to be retired includes TweetDeck AIR, TweetDeck for iPhone and TweetDeck for Android. It's a high time Twitter users start using some other app in order to avoid the consequences from the outages that Twitter told might affect users. Therefore, many people have already started using other apps temporarily until Twitter brings the new app to us. People don't have to say their goodbyes to TweetDeck since it is going to send another app with better features and capabilities that will help them manage their Twitter account even better. Twitter has also said that these apps will be withdrawn from their respective stores from May. Till then we can use it and from May we will have to use a new app until Twitter launches their new app.
Author Bio:
Carlene loves to write about technology stuffs in any field. She has been a writer/blogger for four years and currently working for Internet Bundles – http://www.internetbundledeals.com, where you can find great offers and details on verizon internet.
Tags | News, Social, Social Network, Technology News, TweetDeck, twitter