By Detector |
27 March 2013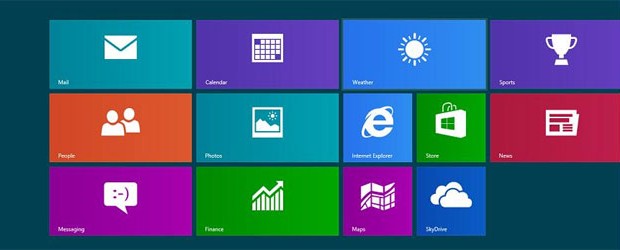 The long awaited operating system Windows 8 has finally arrived with mind-blowing features. Many have started exploring it on different medias including laptops, tablets, smartphones and others. It is designed to meet the needs of customers in many areas like speed, touch screen capabilities, multi-device access and others. The new operating system is packed with some groundbreaking advancements, which make it unique and special. I am sure that you have plenty to explore, and let's take a look at the business benefits of using Windows 8.
UEFI vs BIOS
New computers bearing the logo of Windows 8 will require UEFI (Unified Extensible Firmware Interface) to boost up the performance. UEFI replaces the outdated BIOS (Basic Input Output System) that has served its maximum. It's time we give retirement to BIOS and use the modern interface to improve the booting experience. You will experience faster boot times within 8 seconds from switching on the power button in the latest OS. On top of this, you can enjoy less restarts, which saves a considerable amount of time while upgrading and installing software.
UEFI is built-in with safeguards which saves the IT team at crucial times. What does it do? "Secure Boot" blocks unauthorized OS from loading and the anti-malware "Early Launch" saves your PC against loader attacks. UEFI does not put a block on remote diagnostics and repair that is done within the same environment. A physical technician is not required to restore the machine.
Windows Applications in Tablets
Blackberry and other iOS device have adopted the full windows experience. The similar kind of support is expected from the x86 based tablets and tablet-laptop hybrids. These will come with the new Start screen in Metro Style along with the Windows applications. Metro style apps and MS Office 2013 can be found in both desktops and mobile devices. This will make the task easier for IT employees to work on network management and infrastructure. However, keep in mind that these benefits can be enjoyed only on x86 tablets which is loaded with ARM processor.
Ability to carry the Workstation
The new feature "Windows To Go" in Windows 8 OS will allow you to install a new image or an existing image into a 32 GB or more USB drive or any other portable drive. This can be booted from another PC. This might seem similar to the Linux distributions, however, this feature might work in Vista and Windows XP apart from Windows 7 machines.
This feature is of great use to temporary contractors and telecommuters. The reason being, they perfectly fit the environment which is loaded with settings, files, apps and others. They might need an additional drive in their pockets to boot from any other PC. This is more efficient when compared to carrying a separate device wherever you go. "Windows To Go" acts as a backup for corrupt machines and this can be protected using tools like SCCM, Active Directory and BitLocker. These encrpt the data and prevent the data from being stolen.
Connection Process
Windows 8 OS is featured with several latest network authentication software's in addition to the EAP authentication option.
• WISPr protocol allows you to switch form one Wi-Fi hot spot to another despite their difference in ISP. This is similar to how mobile phones work.
• EAP-SIM, EAP- AKA Prime and EAP- AKA protocols provides authentication when connecting to 3G or 4G networks.
• EAP-TTLS protocol makes sure that a third-party client is not required in a PC while authenticating these protocols.
Reinstalling Windows
The recovery options Reset and Refresh comes handy when a PC gets corrupted or infected, ready for reuse or disposal. These options can be initiated from the Settings app or from the USB drive.
Reset clears all the data and then starts reinstalling. This procedure makes the computer fresh like how it was when it was purchased. Now, don't think that this procedure will consume more time. It takes anywhere from 10 to 25 minutes based on whether the option is enabled or disabled.
Refresh maintains all the style apps, important settings, personal data and then does the reinstall. This task can be completed in less than 10 minutes despite the amount of data backed up. If you have done the image backup, Refresh will restore the image.
I have covered most of the important features that will benefit your business. These are not all, there are plenty of small enhancements which simplifies many tasks. You can learn about them in the near future. Windows 87 does seem strong for business purposes. What do you have to say?
Robin Mckenzie has been writing articles related to Technology News, Gadget Reviews and How To's and does guest posting for Buycenturylink, a site that offers great savings and up-to-date information on consumers broadband internet and cable. With service from Centurylink, you get top-speed internet, excellent value, and award-winning security.
Tags | Business, Operating System, Windows, Windows 8