By Detector |
22 June 2010
VLC Media Player, one of the lead cross platform multimedia player is released in new version – 1.1.0. The new release has hardware video acceleration for smooth HD video on all platforms, WebM video support and many other bug fixes and improvements – read more here. The negative side of this release, due to licensing problems is removing SHOUTcast module from VLC Media Player.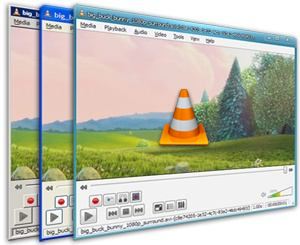 SHOUTcast Radio is a web site which provides a directory of radio stations available on the Internet. It provides categorizations of such stations, so it is easier to find one that matches your interest. According to users feedback, the integration of SHOUTcast inside VLC is one of the best features, but now, the streaming SHOUTcast content cannot be played due to licensing issues. VLC team announced that they are in discussion with SHOUTcast to solve the current SHOUTcast problems.
On VLC web page there is a list of responsible AOL people for SHOUTcast case, so every user can express his revolt to their request of removing SHOUTcast streaming content.
You can download VLC on official page, and please complain to the AOL people, so this license issue can be fixed with community support as soon as possible.
Tags | Apple, Linux, Mac OS, Multimedia, Software, Video, Windows