By Viktor Ustijanoski |
09 October 2010
If you are bombarded with application spam on your Facebook profile, now you can control every app with the new Facebook's privacy settings. You can disable or turn off multiple applications or all applications at once.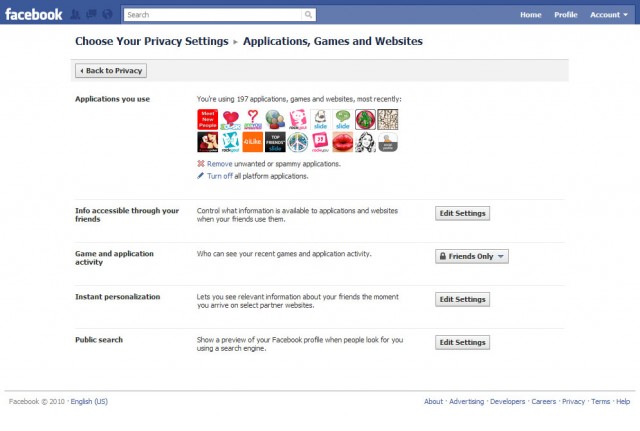 For accessing the new privacy settings, go to your Facebook Account's Privacy settings page. Find edit your settings link under Applications and Websites at the bottom left of the page.
On the new screen, under the section Applications you use, click on a link called Turn off all platform applications. Now you can either selectively choose the applications to be disabled or check select all box to turn off all applications at once.