By Detector |
30 December 2010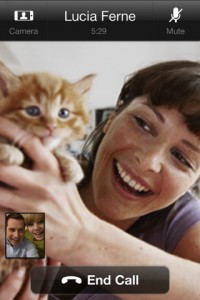 Last week Skype announced planned video support for iPhone at next month's Consumer Electronics Show, but this week video capable skype is already on app store ready for download.
The newest Skype update enables iPhone video calls over WiFi and 3G with other iOS Skype users or Skype desktop users (Windows, Linux, Mac). Two-way video calls are only supported on the iPhone 4, iPhone 3GS and fourth-generation iPod touch, while iPad and third-generation iPod touch users can receive video calls. Video calling on Skype 3.0 requires iOS 4.0 +.
So, have fun with Skype video calls with your friends and family and don't forget to comment your experience!
Download skype from here.
Tags | Apple, calls, iOS, Skype, Video