By Detector |
21 December 2010
The holidays are coming; Do you want to surprise somebody with a new laptop? Or you want to by one for yourself? Laptop prices have continued to fall for all laptop categories except for the very cheapest netbooks. Opposite by that, to our pleasure, performance and features are increased, giving consumers incredible buying power and plenty of options for a new laptop.
What are the laptop categories?
There are four general categories, mostly categorized from the screen size.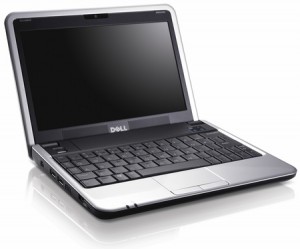 Netbooks — Cheapest and lightest laptop, so if you are constantly on the move and you need easy to carry laptop this may be your first choice to consider. Netboks has small screen size – from 8 to 12 inches. They are enough powered for browsing, emails, socialize networks (Facebook, email, Skype and other services), some YouTube videos and music. Also they are good for business presentations becouse they have VGA connector so you can easy connect it with a projector – all in one easy carry solution. The other spec can vary, from RAM to LED display, but that's all about it. Netbooks examples: Dell mini, ASUS Eee PC, HP mini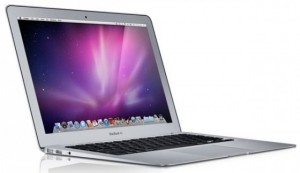 Ultralight — My favorites. Ultra light, powerful, thin, good sized for easy carrying and good looking. The newest models are packed up with the latest hardware technology including HD resolution LED displays, SSD disks, enough RAM for serious work, many digital connectors but without optical media. They are good for anything, but prices are sky-high. Screens size is between 11 and 14 inches. Ultralight examples: MacBook Air (11- and 13-inch models), HP Envy 14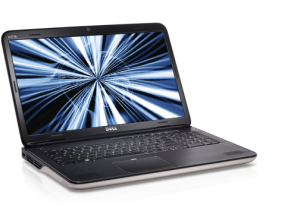 Mainstream Notebooks — The top seller and the most popular category for notebook. There is a wide selection of laptops from 13 to 16 inches screen size. Price and performance vary widely so you can find something according to your needs and budged. Also the prices vary but for solid mainstream notebook you will rarely pay more than $1000 to get all the benefits of modern technology. Examples: Dell Inspiron, Dell XPS, Sony Vaio, Lenovo ThinkPad, Apple MacBook Pro 13 & 15
Desktop Replacements — packed with most power and biggest screen size from 17-to 19 inch-they are designed to stay equally with the desktops. Desktop replacements sacrifice low weight and trim size in order to pack as much power into the machine as possible and prices can run two to 10 times that of a typical mainstream notebook. Examples: Apple MacBook Pro 17-inch, Dell XPS 17-inch, Sony VAIO 17-inch..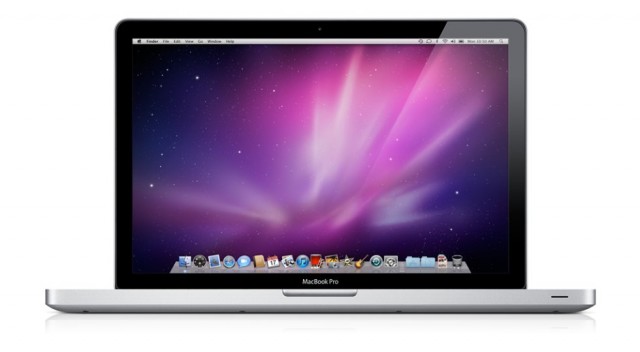 Key Features
Screen Size and Resolution — The most important consideration in your buying decision. You must consider your screen size needs, but also pay attention to the screen's resolution. A 1600 x 900–pixel screen can pack 37 % more information on the screen than a 1366 x 768–pixel display, regardless of the physical size of the display but for some people it will be hard to read. Consider wisely.
RAM — Don't by notebook with less than 4GB RAM. Latest generation netbooks comes with 1, 2, or 4GB so for netbook maybe 2GB will be enough, but for rest notebook categories 4GB must be the standard. You'll need a 64-bit operating system to take advantage of more RAM.
CPU — Intel's Core i5 processor is the standard for solid performance, but Intel's Core i3 and the latest AMD's Athlon II processors can work well for most cases if you are on a budget. Other chips (especially the Atom) generally aren't fit for the demands of modern operating systems and should be selected only for netbooks.
Graphics — Integrated graphics will give you a pretty minimal visual experience. If you need notebook for business and internet only and for some OS animated interface, integrated graphics will be perfect. But if you plan to watch full HD movies and play any game beyond Solitaire, you'll need discrete graphics. Both Nvidia or ATI chips work well.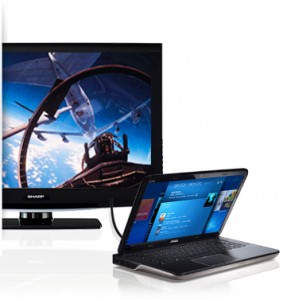 Optical Drive — Most mainstream notebooks comes with DVD drive as standard. If you are gamer or you are dealing with big software packages installs DVD and Bly-ray add the flexibility and the weight to your notebook. If you are business user, you can install pretty much everything from USB or from the Net so less weight will be preferred. Optical Drive is not included in netbooks or the MacBook Air.
Hard Drive — 320 GB has been the standard, but 500 GB is quickly taking over. The speed must be considered. For spinning disc 5400 RPM is slow nowadays, 7200 RPM will be the standard for most cases. But for lighting speed and silent operation you should choose expensive but very fast SSD HDD. Macbook Air comes with SSD as standard. For other categories there is SSD option when ordering.
HDMI — The easiest way to enjoy in you games and HD Digital Content on big screen TV. Every flat TV comes with HDMI, so in seconds you can transform your notebook in high quality gaming platform or Media Streaming Center.
Latest from the latest
As always, there's never a good time to buy a laptop, because the market changes so quickly. But if you want to hang-out with the latest technology here is a few extra options.
Touchscreens — You can easily boost the price of your laptop by adding a touchscreen to it. Some are single-touch, some are multitouch, and most manufacturers have them as options now. It may sound cool, but ask yourself if you really want to spend your workday pawing at your laptop's display, covering it with fingerprints and add up to $500 to the selling price.
USB 3.0 — The latest standard for USB is backward-compatible with older USB devices, but lets you connect to the highest-speed devices on the market as well. Many new computers are coming equipped with one USB 3.0 port (it's blue inside) plus several older USB 2 ports. If you are photographer, movie maker and everything that needs high speed data transfer, USB 3.0 must be on your list.
eSATA – eSATA connection interface is for fast data transfers with external hard drives. For example USB 2.0 can transfer up to 480 Mbps while eSATA can carry up to 3Gbps (same as internal HDD) – 6x times faster than USB. In most cases it is combined with one USB connector. You can use it for backup or increased laptop storage externally. External disks are pretty cheap, and it comes up to 3 and more TB (3000 + GB). So you can cheaply and easily boost your storage capacity in native HDD speed if your notebook is equipped with eSATA connector.
We hope that this will help for choosing your new notebook.
Tags | Christmas, Computers, Gifts, Hardware, Howto, laptop, Netbook, New Year, notebook