By Viktor Ustijanoski |
28 December 2010
Google recently released Android 2.3 Gingerbread. One of the new features is the all-new more functional keyboard. The keyboard is totally redesigned and optimized for faster typing and editing. The input keys are reshaped and repositioned for improved typing, there is a scrolling list for easy typing of numbers and punctuation, more precise text selecting, better auto correction etc.. The best thing is that you can install it on previous Android versions. How?
Note: Auto correct is not fully functional and voice search will not work on Android 2.1 as voice commands is not supported in 2.1 version.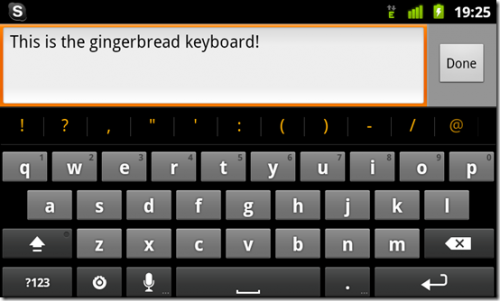 Download the new keyboard for: Android 2.1 or Android 2.2
After download, copy installation file ".apk" to memory card or SD card on your phone.
Tap it and install the file.
Reboot your phone.
After Gingerbread Keyboard is installed, go to Settings > Language & Keyboard, and select the 'Gingerbread keyboard' option to enable it.
Tags | Android, Gadgets, google, Software, Update