By Detector |
20 December 2010
XBMC 10.0 "Dharma" has been officially released with plenty new features and improvements. According to us, XBMC is on the top of all platform HTPC media centers and now it comes with improved hardware acceleration support with up-scaling and de-interlacing capabilities, unified add-on framework for easy to develop add ons, initial gesture support for the XBMC GUI Engine, improved mouse support, Broadcom Crystal HD decoding support, native support for unencrypted Blu-ray playback, support for Google WebM, SSH file transfer protocol support, a number of new movie/video scrapers, upgraded FFmpeg, improved 64bit support and much more.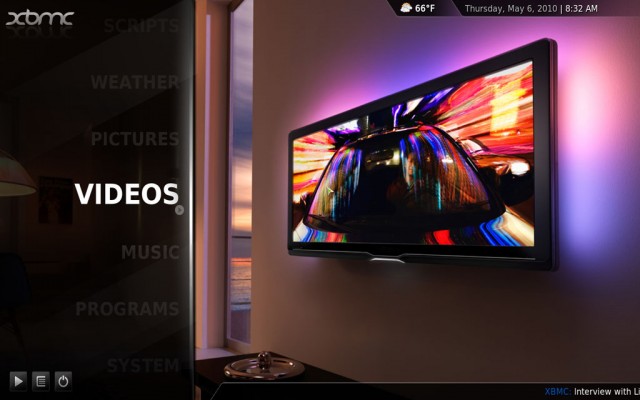 More about new features here.
You can download XBMC from here.
To install it on Ubuntu, open terminal and copy/paste the next lines. First will install need dependencies; next it will add XBMC repositories and install XBMC.
sudo apt-get install python-software-properties pkg-config

sudo add-apt-repository ppa:team-xbmc && sudo apt-get update && sudo apt-get install xbmc xbmc-standalone
Enjoy in your new media center experience.
Tags | Linux, media center, Multimedia, XBMC