By Detector |
06 December 2010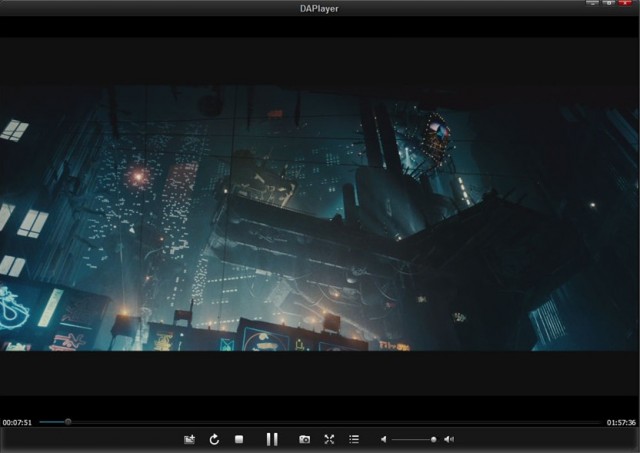 If you are looking for an easy way to watch Blu-ray and DVD titles or many other multimedia formats, without having to load the household budget by purchasing powerful commercial players, you've just found it the right player – DAPlayer. It is able to play whatever comes to your mind – free of charge.
At first look there are almost no differences from many other players. It has a compact and clear interface, it offers more or less traditional options as GOM, BSPlayer, VLC, etc., it is able to reproduce a large number of formats, the one minor feature is that it did not seek for decoders because they are already integrated and update by itself, so in few words: it looks like a player that anyone could wish to have on the computer.
But there is something that DAPlayer definitely stands out, the main reason why it found its place in this article, the fact that it knew to play Blu-ray titles. This is still a major problem for the free players, and especially for those which are open source.
Till now, for those of you who want to watch Blu-ray movies on your computer or notebook, there were no much choice but to purchase a commercial solution such as PowerDVD. With DAPlayer this can be done for free.
DAPlayer with no problem plays commercial titles with BD + and AACS protection, plays the media from made at home industry and also every ripped Blu-ray media from a hard disk.
I think this is enough for you to click on this link: download, bit if you need more information and you are not quite sure that you like to change you current player – click on this link for more features.
Name: DAPlayer
Purpose: Multimedia player with support for Blu-ray
Platform: Windows XP/Vista/7
Size: 12.3 MB
Status: Freeware, FREE
Official site: http://www.digiarty.com
Download: http://www.digiarty.com/download/daplayer.exe
Tags | blu-ray, media player, Multimedia, Open Source, Software, Windows