By Detector |
14 February 2011
Apple is preparing a small model of their mega popular iPhone. iPhone is dominating smartphone for a last few years, but the lead position is slightly overtaken by android platform so to keep the lead position Apple must react fast with revealing a new range of smaller and cheaper iPhones.
Multiple sources have cited that Apple is already working on a new version of iPhone, apparently nicknamed as iPhone Nano. The new model will be about two-thirds of the size of the iPhone 4.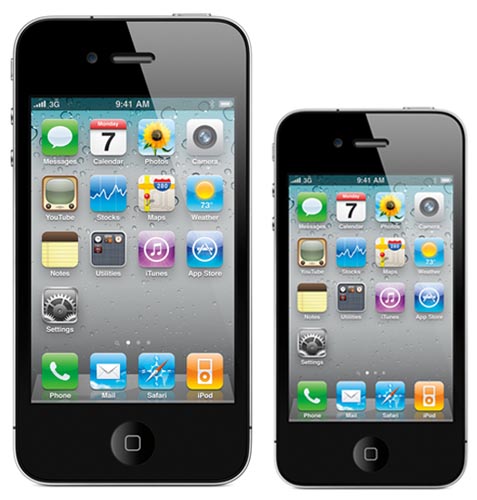 iPhone Nano will work on both CDMA and GSM networks and will be precise resemblance of iPhone 4. Also, the smaller iPhone, will cost around $200 and can be purchased without any operator contract.
iPhone Nano will use the same A4 chip from iPhone 4 that means it will be solid powered for a small brother device. Becouse A4 is already mass produced that will keep the new device price lower as much as possible. The rumors said that Apple is working on universal SIM card that will allow users to jump from one carrier network to another, without changing the SIM.
The iPhone Nano and the iPhone 5 are expected to be announced in mid 2011. Until then, you can read more details about iPhone on detector-pro.com.
Tags | Apple, iPhone, nano, News