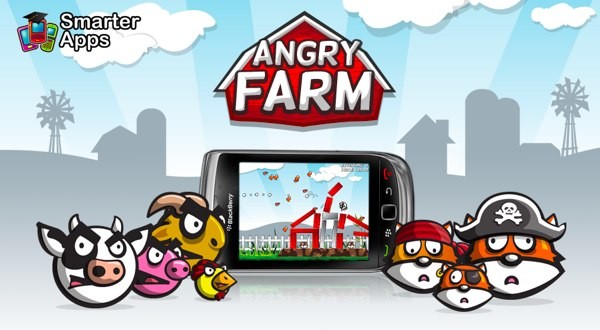 Most of business users of BlackBerry devices are not very interesting audience for entertainment software. As Angry Birds is anything except boring BlackBerry continue the angry birds' era with involving pigs and other farm animals named Angry Farm.
Angry Farm is the name and style of playing accidentally "similar" to the angry birds. And one reason more to play Angry Farm is a lifelong promise for upgrading after the existing 30 levels.
This is the game ideal for killing boredom in meetings, courtrooms and waiting areas in airports or on the flights. The game is available for all BlackBerry devices on the AppWorld.
Tags | Blackberry, Entertainment, Gadgets, Games, Mobile