By Admin |
28 November 2011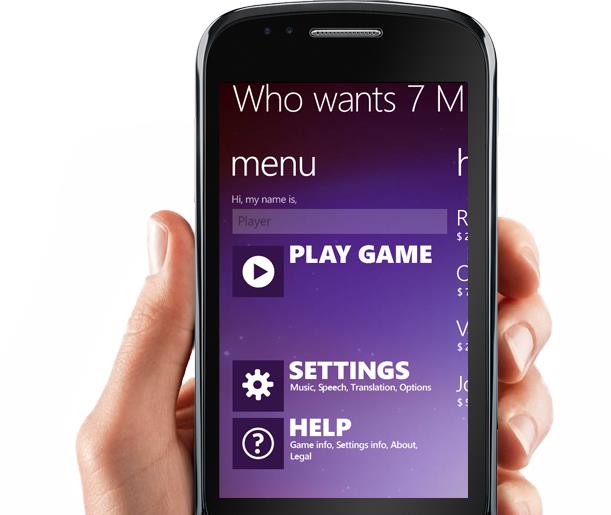 "Who wants 7 millions" is entertainment category application for Windows Phone 7 mobile platform. It is a quiz application, similar but not the same,  as famous quiz "Who wants to be a millionaire" exclusively created for Windows Phone 7 users and supported mobile devices. The application is available on several languages as English, French, German, Italian and Spanish, more languages will follow.
By our opinion this application is probably much better than original application "Who wants to be millionaire". In comparison with original, this application supports more than 2000 questions; it is more GUI friendly and provides more practical user and gaming experience. Application also supports speech functionality that will allow you to listen the questions in more than 30 languages using the Bing API.
"Who wants 7 millions" is product of experienced Macedonian software specialists of development and GUI design.
Application is FREE for download. Please visit official "Who wants 7 millions" site for more information and download here.
Tags | Application, Application Store, Entertainment, fun, Microsoft, windows phone