By Detector |
28 February 2012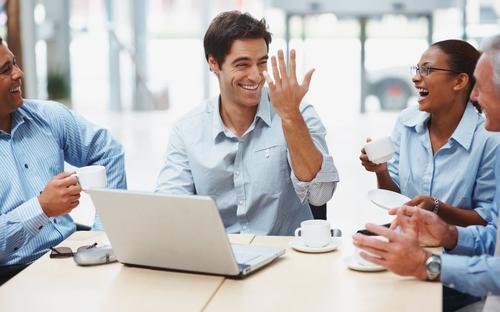 How often when you go at home after work you said, "I have wonderful time today at work"? Not so offen, sad, isn't it?
It doesn't have to be that way. We know how to have interesting time on the job. Everyone is happier and more productive on that way.
Unfortunately some of managers and leaders have different opinion about this. However, the real truth is: When people are not having fun, they're tense. In order to be more creative at your work, we found 10 ideas collected from different places over the internet, mostly from Blinds.com. Here they are:
Have a "decorate your area" contest. Give each employee a nominal decorating allowance and challenge each employee to decorate on a theme, on working desk or working department.
Use color to brighten your office space. Paint is cheap—and cheery.
Hang movie posters on your walls, with employees' faces replacing those of the real movie stars. This is also powerful motivator.
Celebrate holidays with small/big parties.
Celebrate success with dessert, drinks, food or dinner with successful team.
Have silly dress-up days: Halloween, Super Bowl, New Year Day….
Smile. When you, as the leader, are in a bad mood, everyone is in a bad mood. Learn to be happy and be happy in front of your team.
Put games in the break room or lunchroom. Put ping-pong table to the office. Set up a chess set for a continuing game. Backgammon….
Invite your employees dance and sing – it is hard these to be accomplish but will bring a lot of positive energy.
Photograph the office and make a slideshow of the resulting photos. Display it in your reception area or lunchroom.
The road to success is paved with fun. Use this powerful motivator.
Tags | Business, fun, human resources, Office, office space, Tips and Tricks