By Detector |
28 September 2012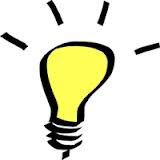 One of the major reasons people don't switch over to Linux is compatibility issues. They are worried if they will be able to watch movies, play music and run spreadsheets. With Linux, you can do all this for free and more. Still, there's one trick that you can't do on Linux. Play the latest video games. For everything else, Linux has a solution. Read the article below to get an idea of the ways in which you can get Linux to work for you.
Watching Netflix on Linux
Netflix works by using the Silverlight plugin from Microsoft. Unfortunately, there is no approved alternative for the Linux environment. There are a couple of workarounds for this issue. One is running Windows virtually on your machine using VirtualBox. It is by far the easiest method to access Netflix on Linux. If you are interested in watching Netflix on a native Linux environment, you will have to spring for a Roku box to watch it. Running Chrome OS on a separate partition on your system is a great way to access Netflix on your Linux based system.
Listening to music:
Use Rhythmbox to listen to music on your Linux machine. It replicates all the features of other popular music players like iTunes, Winamp and Windows Media Player. This versatile music player has all the major features while keeping the user experience simple enough. It keeps track of your music, downloads song information and scans your system and devices for any new tracks that need to be added to the library whenever it opens. You can also add Internet radio stations to listen to using Rhythmbox. It is the most popular music player for Linux and usually comes preinstalled with most distros.
Facebook from Command Line
This is the geekiest way to network online. It allows you to access Facebook and its features from the command line itself, without having to open a browser. To do this, you will have to install a PHP script aptly named fbcmd. The login and authentication process occurs once the file is setup via the command prompt. A variety of commands can be used for functions like checking who is online, posting a status message, checking your wall and going to your inbox. One of the drawbacks of this method is that you can't see images and videos and other rich content. This method is more or less just a way to parade your mastery of Linux's obscure uses.
Watching videos on Linux
VLC media player is by far the most popular cross platform media player. It works on all OS and plays almost every kind of media file out there. This works well with Linux too, and all you have to do is download and install the package. Before going for VLC, check out the preinstalled Totem media player on your Linux distro. Unless you are searching for a particular feature, Totem will take care of most of your video needs. Many codecs are not pre installed on media players because of legal reasons. Totem gets around this by downloading and installing the appropriate codec when you try to play a video file. Most of the usual codecs are available in a package that is downloaded beforehand. This player also lets you know technical details like the bitrate of the file being played.
Robin Mckenzie has been writing articles related to Technology News, Gadget Reviews and How To's. Also, he does guest posting for Buycenturylink.com, a site that offers great savings and up-to-date information on consumers broadband internet and cable.
Visit centurylink.com or you can click here.
Tags | Linux, softwar, Tips and Tricks