By Detector |
09 November 2012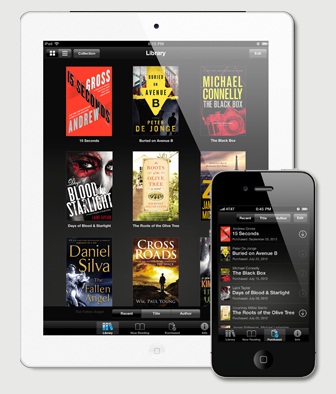 At long last, those who use Sony Reader can access e-books on iOS devices because of the return of Reader app at the App Store. This means those who have the device and have an account in the future will be able to access e-books by means of an iDevice, which Sony considers as the easiest and most convenient for those who want a satisfying reading experience. For those who are constantly on the move, the device gives a real book-like reading experience, wherein you flip pages. Operation is fairly simple and for most part, everything is intuitive. Navigation is fairly simple and accessing the Reader Library could not be anything easier.
Some of the salient features of the reader are that it is possible to adjust the size of the font, contract, make bookmarks, and the option to choose a reading mode for day or night in the iOS. Another pleasant addition to the app that users of iDevice will like is the Trouble on Reserve, a short story exclusively written for iOS, by Kim Harrison, a fantasy writer from New York Times. There is however no provision for buying new e-books through the application or the browser. Sony says that the purpose of iOS app is limited to accessing e-books on Reader Store Library.
Does it surprise you, why there aren't any new e-books to buy? Well, recollect that last year that Apple has made it a point, according to which Cupertino will get a 30 percent share of all in-app, sold through iOS apps. As a consequence, 'Amazon's Kindle' and 'Barnes & Noble's' Nook had withdrawn the option to buy e-books using the app. Instead, using the app, users now will be redirected to their iOS devices so that they can buy there. The Browser on the iOS has been synchronized so that the next time the app is opened it will be redirected. In another move Sony has also completely removed its app from the store. Sony's Reader Application has now been made free and can be downloaded from the App Store. It works with all devices that can run iOS 4.3 or a later version. The App has already been made available through Google Play exclusively for devices running on Android.
Earlier, Sony had unveiled an advanced version, 6 inches Reader which is an upgrade having touch screen with an improvised layout coupled with access to Wi-Fi and features you can consider social. According to Sony, this advanced version of the Reader will give a real paper-like reading experience with better zoom abilities so that readers can read for long at a stretch. Along with the two English dictionaries, and the means to organize, things will be a lot easier than before in the device.
The Reader Store and Public Library System will give access to users across a wide range of books to choose. The only prerequisite is a valid library card that will permit users to access more than 15,000 libraries all over the country. The Reader store can be accessed using browsers like Internet Explorer, Chrome, Firefox or Safari.

Author bio:
Sasha loves to write about technology stuffs in any field. She has been a writer/blogger for four years and currently working for Internet Bundles where you can find great offers and details about verizon internet.
Tags | App Store, Apple, Application, e-books, e-Reader, iOS