By Detector |
28 December 2012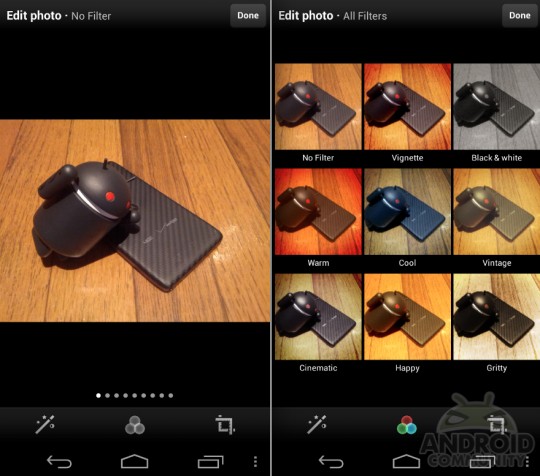 Micro-blogging website Twitter has hit the headlines yet again. This time for the launch of its Instagram-like photo filters. A highly placed source from the company made official this new Twitter feature.
Every day, many millions of users world over use Twitter to share the things that they care about. Images are shared with text and other social content on Twitter. Average users, celebrities, artists and famous personalities share images with their tweets on this micro-blogging website. Instagram with the intention of driving users to its parent website has confirmed that it will not display Twitter images going forward.
Furthermore, when its rival acquired the famous photo service feature (Facebook acquired Instagram) Twitter decided to roll out its latest photo sharing update for its Android and iPhone app. With this latest version of update, images that you tweet can be made to look almost picture perfect. Twitter's introduction of its own library of image editing tools saves users the trouble of using another photo editing tool or app to edit images.
This new image editing tool for the iOS and Android platform is brought by Aviary, a company that provides image enhancement tools and is based in New York. This company also provides photo editing solutions for various websites like Squarespace, Box.net and Flickr.
Twitters photo editing tools
A picture speaks a thousand words. No one understands this better than Twitter. Sharing images is a big hit on this micro-blogging website. Twitter gives you the ability to edit and re-work on the images on Twitter itself.
What you can do with the Instagram-like photo filters on Twitter
Twitter promises its users that pictures will look their very best with the introduction of these filters. To make the already good looking pictures look their very best, users can use filters that come with the app. Here is a list of eight filters you can use with this app:
Black & White
Warm
Cool
Vignette
Happy
Gritty
Cinematic
Vintage
These filters allow users to edit images the user-friendly way. The image that you wish to use the filter on is displayed in a grid format. The grid has 3 rows and 3 columns displaying how the image will look when a particular filter is used on it. You can view how the image will look when no filter is used as well. You do not have to tab or turn pages on your phone as all the images appear on a single page. The same page also provides you with other image editing options. Below the same page you will find standard editing tools like zooming, cropping and auto-image enhancement options. Once you have modified the image using filters you can click on 'Done' that sits on the top right hand side of the screen and your image is ready to be tweeted.
Visit Google Play or App Store to download the updated version of Twitter app.
With Twitter you no longer will have to depend on image editing platforms to modify images.
This is a guest post by Sharon Thomas of thecornersuite.com, a site that offers savings and current information on dish network internet packages.
Tags | Android, Aviary, Google Play, Instagram, iPad, Micro-blogging, photo filters, twitter