By Detector |
25 January 2013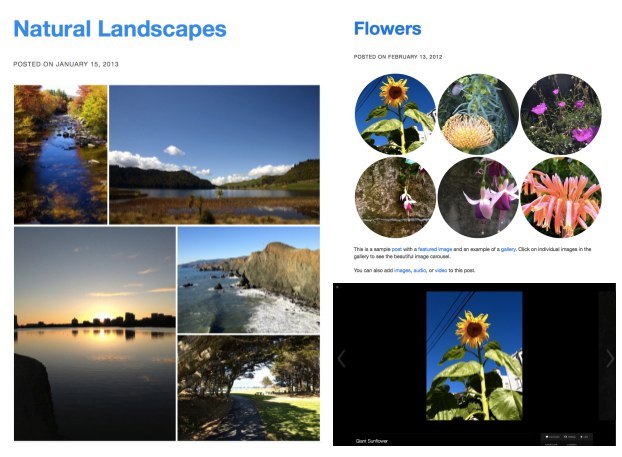 Can you envision a platform that enables the creatively inclined like photographers and designers to exhibit their achievements? Well, WordPress just did that by releasing "Portfolio Vertical" which promises to showcase unique creations and whilst there was always the possibility to select from themes which were quite portfolio like, Automatic which is the parent company has prioritized this with full vigor.
In totality, WordPress offers its users a wide variation to choose from. The 30 diverse portfolio themes that one can select from come in conjunction with the typical trappings offered by WordPress that comprises the aptitude to alter fonts or colors.
Porfolio Vertical gives you the space to nurture your brand and you can customize your online portfolio as it defines your creativity and the themes that have been offered allow an artist to agree on the already provided customized color or image that serves as a header. Your online portfolio can be transformed into an exceptional piece of art with the aid of the "custom design upgrade".
Other than providing photographers, designers and the like with the varied themes to choose from, WordPress has also offered many online tools that can be employed for the maintenance of the portfolio and also makes collaborating with clients and potential employers easily possible.
So while you may be great at taking extraordinary shots, the tools and themes provided are designed to make that great image or video you shot look rather superlative and if you would like to display an entire assemblage of images, it can also be achieved by inserting "image galleries". These galleries can also be as innovative as can get by introducing images in various geometric shapes or blending it with adorned tiled frameworks.
Anyone who fancies movement in pictures and a touch of audio can encash on some of the most efficient tools wherein you can upload external high definition audio and video straight to the site. Visitors who love your work can also subscribe and get mails to keep them updated on what's trending on your portfolio. You can also enjoy great visibility through the "sharing buttons" which will enable your regular visitors to in turn expand your work that intrigues them to other social networking mediums.
An artist with diverse talents can build many versatile portfolio themes with a single account and WordPress also provides an opportunity to pool your work with other artists by allowing them to showcase their creations on your profile. You also have the possibility of securing your work or the page you have built by including a password which in turn will restrict users and preferred contacts can be invited to view specific pages.
This can also serve as an ideal platform to increase your network by including a contact form which enables fans and visitors to reach out to you directly. WordPress has a "media uploader" that can be explored to perhaps upload any additional information that would like to share that can be downloaded.
So for anyone who is passionate about anything remotely creative can use Portfolio Vertical to channelize your innovative ideas and have the ideal destination to flaunt it!!!
This is a guest post by Dazzle Rogers of workwelltogether.com, a site that offers savings and current information on comcast cable and internet, as well as other comcast bundles and Comcast.com services.
Tags | Automattic, CMS, portfolios, wordpress, wordpress.com