By Detector |
08 February 2013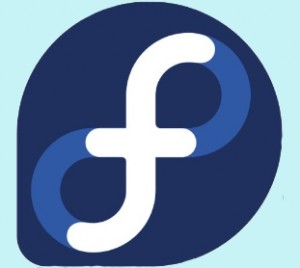 So the newest version of Linux distribution, Fedora 18 has been released; after all the delays and hiccups along the way, and all the waiting by users. This comes not too long after the release of the Red Hat Enterprise Virtualization package.
You can download this Fedora version from fedoraproject.org. You can also download it via BitTorrent. Dubbed the spherical cow, it comes with some interesting new features. Let's see what they are:
MATE Desktop: With Microsoft shifting to a touch centric, mobile friendly operating system like Windows 8, can others afford to be left behind? Fedora introduces MATE, the Linux desktop version of Windows Metro UI. According to Fedora spokespersons, this is perfect for those who are used to GNOME classic or Xfce and offers a viable alternative to GNOME 3. You actually have a list to choose from: Xfce 4.10, GNOME 3.6, Cinnamon and KDE Plasma Workspaces 4.9.
Rewritten Anaconda: The Anaconda graphic Installer has been rewritten entirely and is now capable of being used by a wide range of users. Installation comes with in depth explanations, making the process a breeze even for first time users. It has also been made more appealing visually and the whole installation experience is much better now.
Secure Boot support: Win 8 UEFI comes with Secure Boot technology enabled. Fedora was quick to catch on to the implications of this inclusion, and have decided that they too will go the same way. So now it can boot on systems with Secure Boot enabled. You also have tools with which you can create custom certificates, as an administrator, to sign local changes to the kernel or GRUB.
System administrators will also be happy that Samba 4 is included. This is the newest version of the tools suite that perform file and print sharing services in diverse operating system environments. In fact, Samba 4 has introduced the first free open source implementation of Active Directory procedures.
Eucalyptus: This platform for on premise Infrastructure as a service (or IaaS), has made its debut in Fedora 18 and includes the cloud software's version 3.2, OpenStack Folson release and oVirt Engine version 3.1 (the management app for the oVirt virtualization platform), which is a core component for the release of RHEV 3.1.
Also included in this iteration is ownCloud, the open source cloud storage and syncing tool that's an absolute must have.
The latest Fedora release also includes several language and programming updates, together with new versions of Rails, D, Perl and Python. Clojure tooling packages and libraries and frameworks (like Korma and Noir) have also been added, including the Leinegen build tool. What this means is that its instrumenting code and other diagnostic capabilities have been extended, and these capabilities can be given to a bigger group of user admission levels.
New tools and libraries for SAN and NAS management means enhanced management of storage; the System storage Manager has also been added, and this is a united command line UI for organizing numerous storage technologies.
Author bio:
Jem is fond of following the latest trends in technology especially on gadgets, Smartphones, social media, networking, internet and computers. She is currently working for buyVerizon.com – a site that offers savings and current information on finding internet service promotions.
Tags | cloud, Cloud Computing, Fedora, Fedora Linux 18, Linux, News, Spherical Cow