By Detector |
28 February 2013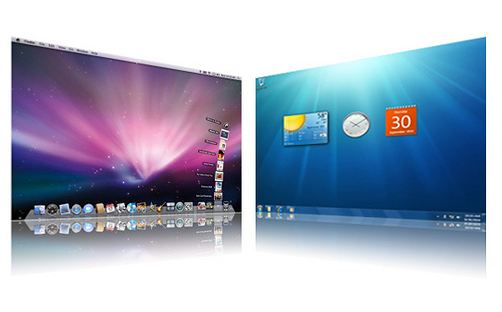 Dual-booting means having two operating systems on a computer both of which takes up hard disk space. It allows one to carry on running Mac OS-X and to boot into Ubuntu whenever one chooses. The fundamental concept of dual booting is creating partitions in the hard disk to accommodate every intended installation. This can also be achieved by including separate partitions for stocking up data or for back up data.
Since Mac OS is a UNIX system, Linux distributions usually work pretty well. However, the Mac platform is exclusive in that all boot processes take place using Extensible Firmware Interface (EFI) in combination with GUID Partition Table (GPT). Hence, an EFI boot loader such as rEFIt, has to be used as the "master" boot loader, which will supply a boot menu to select operating systems situated on the different parts.
In order to boot Linux on Mac OS X one will need the following software:
An Intel Mac running OS X 10.5 "Leopard" or an advanced version currently.
A copy of Ubuntu Linux on CD.
An EFI boot loader – the rEFIt.
After having acquired the above software on can proceed with the following:
The rEFIt boot manager will automatically detect operating systems on any attached partitions. So it needs to be set up first. While installing rEFIt, click the "Advanced" button on the final dialog and choose to set up the boot loader (GRUB) to the root Ubuntu partition. This will allow one to chainload from the rEFIt menu to GRUB. Reboot the system.
Next Mac's hard drive should be partitioned. While one can format the new partition correctly in ext3 for Linux in Boot Camp, free space can be created in Disk Utility. Create the partitions for Linux and switch the partitions before installing Linux. The partition for Ubuntu should have a space of at least 20 Gb. While installing Ubuntu, ensure that the boot loader is also installed in the same partition as the Linux. Also ensure that there is no overwriting on the OS X partition.
After the installation has been completed and the account has been set up, a notification that "restricted" drivers are present and software that you can install will come up. According to Ubuntu, "restricted," means that though the drivers will work they are not open source. To get upgraded drivers for camera, wireless card, Ethernet adapter, etc. all the software should be installed.
Next visit the Ubuntu Software Center and download and update the system software. When all of the drivers are installed the operating system is ready to start working.
Finally one should let rEFIt fix the partition tables by rebooting and restarting the Mac. To find the data on Linux while you are on Mac, you can utilize fuse-ext2, which should help solve the access problem from one partition to another.
This guest post has been brought to you by Robin Mckenzie of Centurylink, a site that offers savings and current information on consumers' broadband internet and cable.
Tags | Dual Boot, Linux, Mac OS, Operating System, Tips and Tricks